Profit-Driven Business Strategy
Using Cost and Profit Numbers to Dominate Your Market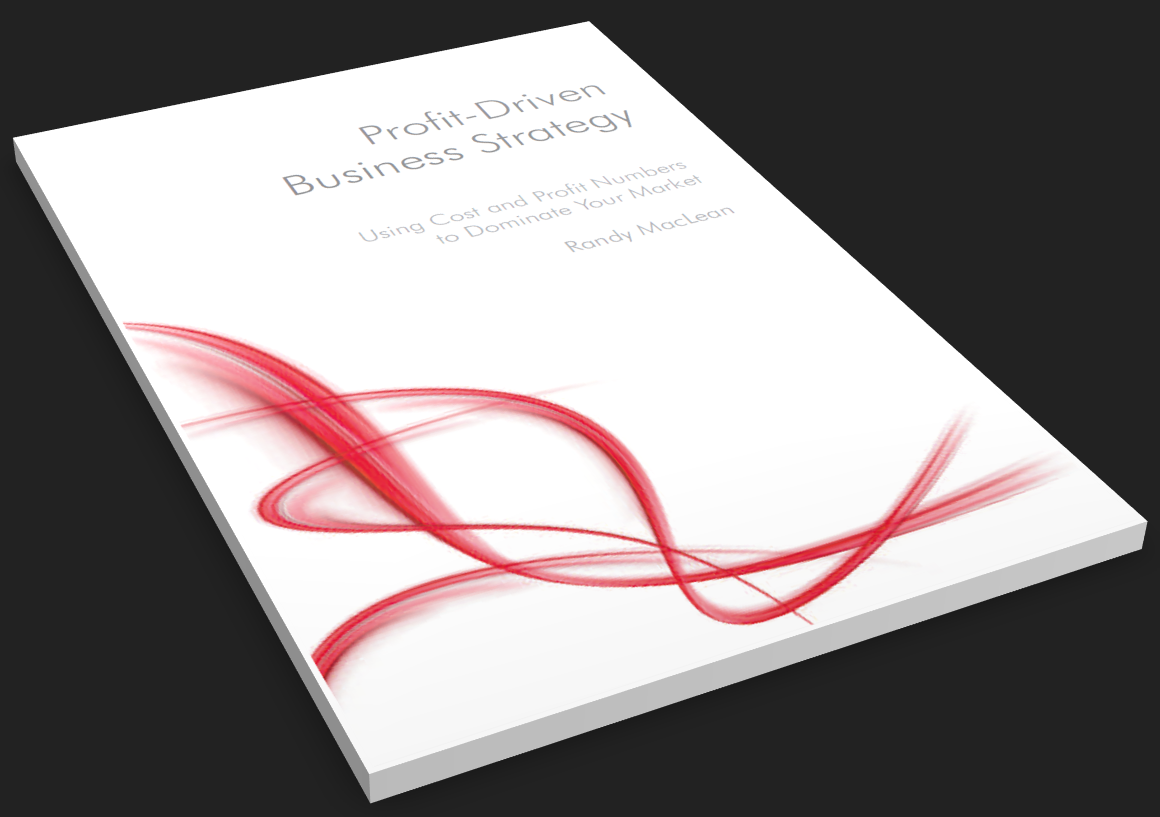 In this book, Randy MacLean lays out the best new strategy for using cost and profit numbers to optimize a company's customer base and market position. Using this sophisticated seven-step strategy, any company can move to quickly increase its profits, cash-flow, and market share. Competitors will be helpless to prevent lost profit-performance and lost market position, and may never recover.
Using deep profit analysis, Randy shows how companies actually make and lose money (it's not what you think), and the numbers prove that any company can simultaneously provide lowest price, a superior customer experience, AND achieve industry-leading profit rates.
Using this blueprint, companies are emerging out of the pack to outperform their markets, their industries, and their own histories. They're becoming the new class of acquisitors, expanding their markets and buying up their competitors.
Every business executive should have this book, and needs to be adopting a strategy ideal for the rapidly-changing environment and increasingly data-driven environment of the new millennium.
Click here to order your copy!