Profit-Driven Customer Service
Tuning and Exploiting a Necessary Function
So It Multiplies Profit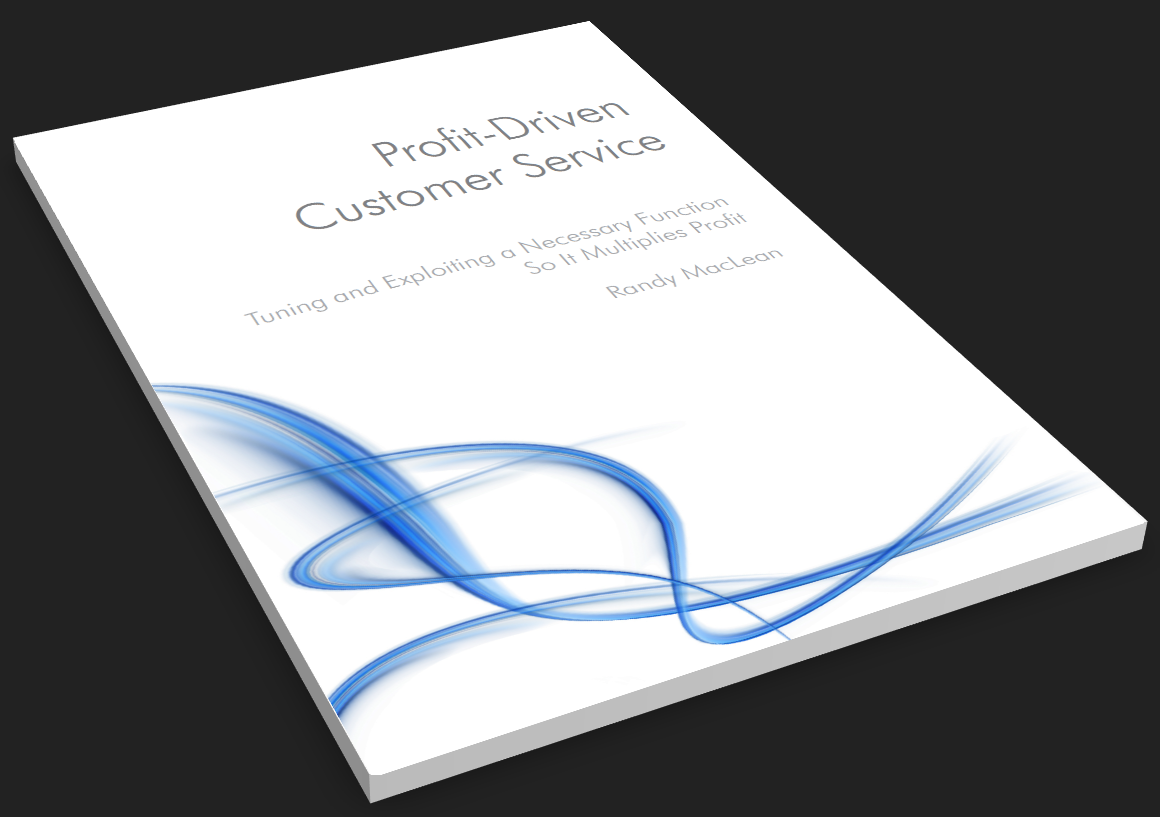 Customer service is not only an important function for every company, it can be a powerful tool to drive cash-flow, profits and growth.
And not just for the obvious reasons.
In this book, Randy MacLean shows how a sophisticated approach to the structure and deployment of a two-tier customer service capability can significantly accelerate a company's growth and market share, and multiply profit rates.
The new approach supports and magnifies the unseen profit dynamics that drive the economics of every business. The result of a decade of advanced analytical work and insights from the world's most profitable companies, this surprising approach can put any company into a leadership position while delivering world-class customer service.
The book features an inventory of policies and techniques every executive will want when they're planning, training and implementing a world-class concierge customer service group.
Click here to order your copy!