How Is This Possible?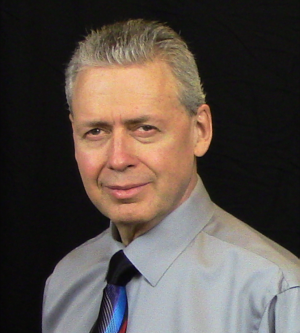 Something happened last week that got me thinking, and surfaced important principles that light the pathway to profit gains.
A well-known industry expert – someone I highly respect – posed a pretty interesting question, so I spent some time in our data pool to quantify the answer.
The question was, roughly, "How can companies possibly deliver bottom line profits greater than available margins?"
I think the question reflected skepticism over some of the 20%+ profit rates we're seeing in client results. I think he couldn't reconcile profit rates at or near industry averages for margin.
I went to the data for the answer, and the numbers to back it up. What I found is illuminating. (We have invoice and financial data across hundreds of companies in dozens of industries going back more than a decade.)
I pulled roughly $100B in distributor business across sixteen industries. This includes results both before and after implementation of analytics-driven profit-improvement initiatives.
For brevity and clarity, I'll use these terms:
GP$: dollar value of gross profit
GM%: gross margin rate
NBT: net before taxes
PIP: peak internal profit - total profit on profitable sales only
These are the basic averages from the data set:
GM%: 23.1%; NBT 5.6%; PIP: 15.4%.
The PIP number is interesting. These companies already have 15.4% profit rates on their money-making sales – just about triple their overall rates. Back to this in a moment.
We've long known that GP$ is the upper limit for profit (if costs are theoretically zero). Therefore, the profit ceiling for a sale with 22.5% margin is 22.5%.
However, the same's not true for losses – they can easily exceed GM% and even exceed revenue, resulting in losses many times the GM%. They're a much more significant contributor to a company's financial performance than margins, and are usually determinative in profit or loss delivered in a company's results. This group is significant, too, with more than 60% of invoices falling into the money-losing category.
It's pretty apparent that companies have some portion of their business with margins that surpass their average, so I wanted to quantify this to find out if it's significant.
I found that a whopping 66.1% of item sales (representing 42.6% of total revenue) have margins exceeding the 23.1% mean. Average margin for this subset is an eye-opening 40.1%, and the NBC profit line for these sales is 18.7%.
Stated clearly, nearly 1/2 of distributor revenue and 2/3 of individual item sales have margins averaging more than 70% higher than the mean.
Yup – really significant.
In broad terms, our clients are doing two things: swapping customers to shift customer mix toward those with the highest profit conversion rates; and increase operational efficiency throughout their internal logistics chains. These initiatives drive up profit rates, so raising that already-existing 18.7% rate into the 20s isn't much of a stretch, especially when the margin for the segment averages 40.1%.
OK - cool stuff for us geeks, but what does this mean in plain English?
More than 40% of the business has an average margin above 40%. This is huge!
Pretty much everyone already has significant high-profit business in their sales envelope and, therefore, the opportunity to expand and exploit it. They're trading out under-performing customers for better ones.
Meanwhile, with nearly 60% of sales underperforming averages, companies with advanced analytics can focus efforts on reducing costs and increasing operational efficiency. This raises profit rates across the board. Utilizing real productivity and efficiency measures throughout operations focuses resources and cuts costs, reducing the proportion of money-losers.
A company's profit rate is simply the spread between margin dollars and cost-to-serve. Companies that are raising one while reducing the other are showing gains. There's such a big envelope of high-margin business, and such a large component of seriously unprofitable sales, that making improvements in both areas is delivering unexpectedly-high results.
So, to answer the question...
Companies using advanced profit analytics are delivering eye-popping profit rates that are well above industry averages for margin alone by shifting the mix in their customer set, while reducing the costs by making their operations more efficient. They operate in their own environment where sales margins tend to be higher, and operating costs are lower.
Their world is nothing like what the industry averages suggest.
The numbers are real, and the inevitable result of capable executives identifying and exploiting previously-unseen opportunities. The exciting thing is – this scenario holds for all companies – there's a lot of high profit and low-profit outliers that can be managed to produce record results.