Profit-Driven Book Collection
Celebrating Your Success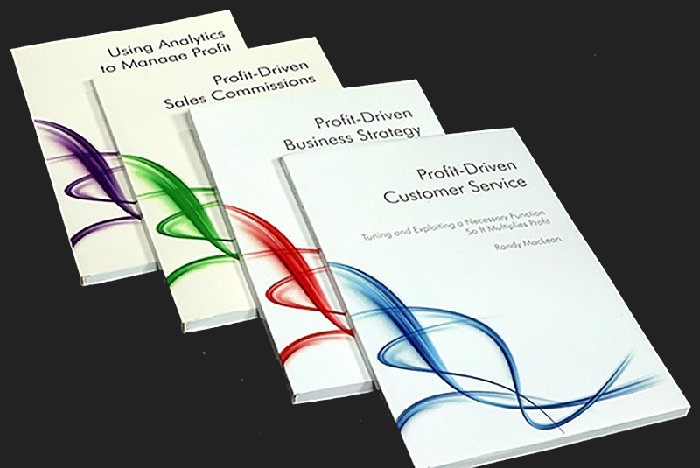 We've spent the last decade helping our clients create extraordinary profit rates and now, for a limited time, we're offering Randy MacLean's four-book Profit-Driven series at the special price of $99.00, with FREE shipping. Pick it up now to learn the keys that have unlocked industry-leading profit rates and can help you to make 2018 a record profit year for your company.
What You'll Get:
Profit-Driven Customer Service
Profit-Driven Business Strategy
Profit-Driven Sales Commissions
Using Analytics to Manage Profit
Randy's series shows you how to utilize profit-driving strategies and tactics in distribution industry. Drawing on decades of first-hand business success, and with insights gained from companies dominating their sectors, Randy has collected the wisdom of hundreds of top executives to share with you.
Plus, insider secrets:
How to deploy a Second-Tier Concierge Customer Service to accelerate growth & market share.
How to use cost and profit numbers to dominate your market.
How to design a profit-based plan that drives cash flow and makes happy reps.
How advanced analytics are used to drive stellar gains.
Click here to order your set at special anniversary pricing! Only $99