Profit-Driven Analysis & Practices
The CEO's Guide to Record Profits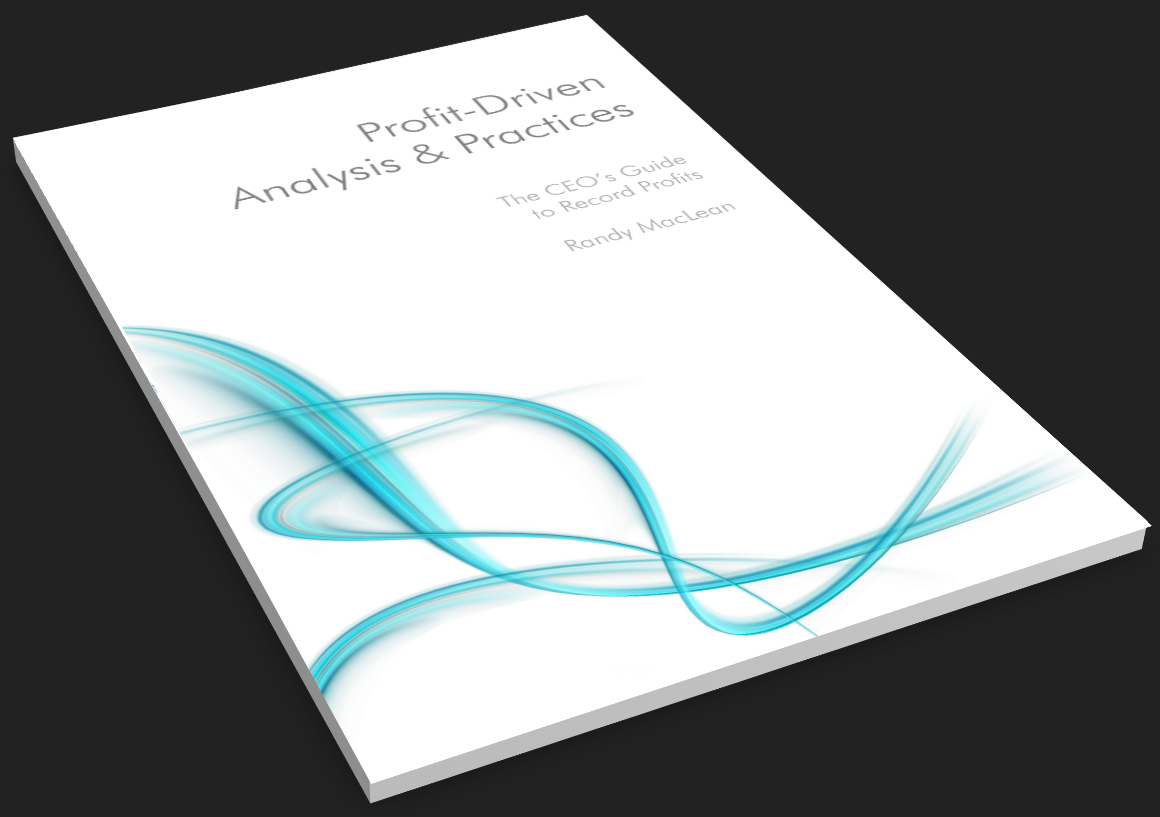 The advent of detailed cost and profit analytics has opened an entire new field of business analytics, tactics and strategies employed by today's market leaders to record levels of profit, cash-flow and market share. This new field has its own vernacular, logic and action items conferring near-magical control of profitability to those in the know.
This book inventories the all-new metrics, analytics and activities of this emerging field. The field has exploded, with dozens of new measures, and tactics that directly drive profits in hundreds of ways. You'll surprised by the range of opportunities previously unseen and inaccessible before this.
More than a decade of research and discovery, often requiring the invention of new analytical tools and metrics to identify and quantify the dynamics driving record performance has been collected into this book. Along the way, it was necessary to develop new vernacular to better understand and describe what's really driving or preventing permanent profit gains, and to better manage the factors that get results.
These are the secrets they don't teach at university, the metrics used to keep on track, and the sometimes surprising and game-changing epiphanies companies have used to restore profits, deliver superior customer experience, and permanently change the company's trajectory and market position.
In this book, you'll discover the unseen strategies used by companies to take market share while driving profit rates that eclipse their competitors, their association peers, and their own history. These are companies that convert 15%, 20%, 25% or more of revenue into bottom-line profits, sometimes in notoriously difficult sectors or markets.
Armed with what's in this book and a willingness to change things for the better, you can take your company to the top and see the first results as soon as your next income statement.
Click here to order your copy!