Using Analytics to Manage Profit
How Advanced Analytics are Used to Drive Stellar Gains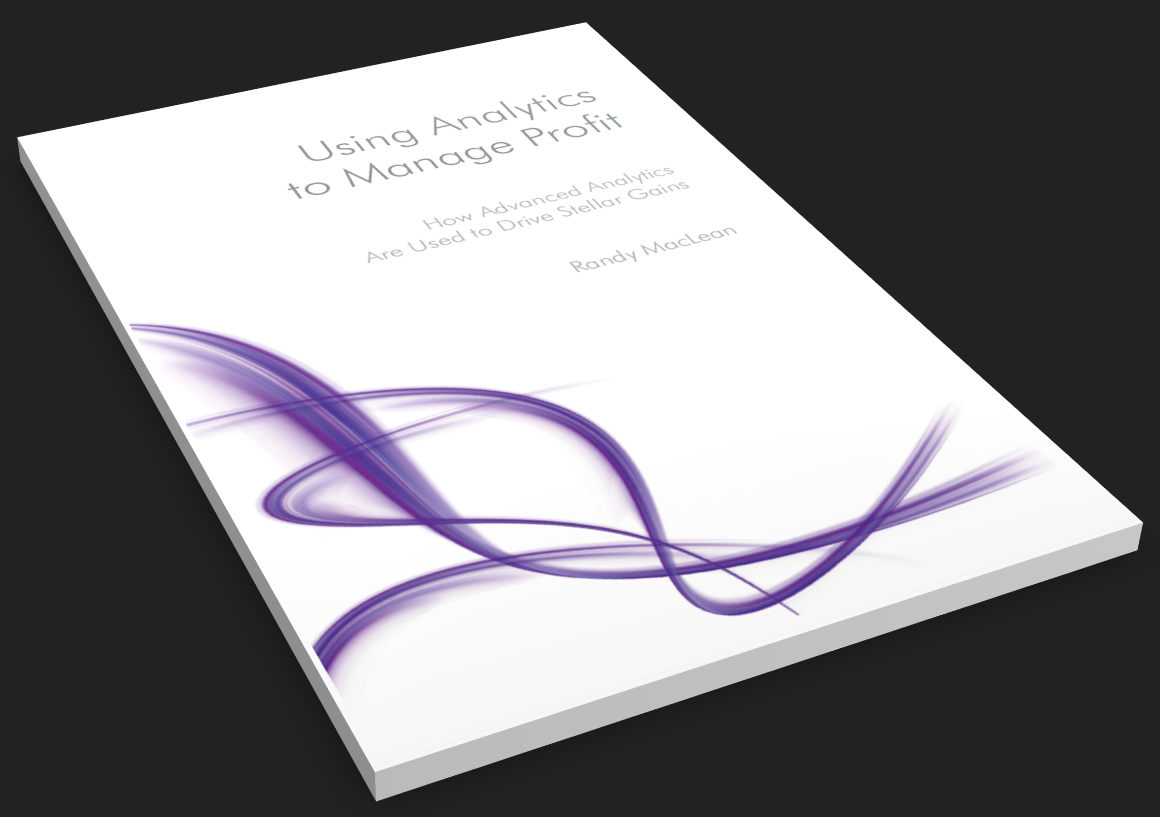 This book is a discussion of how new costing and profit analytics are used to produce stellar profit gains. It's a collection of the most useful and important techniques leaders and owners of wholesale or distribution companies can use to build profits and cash flow.
The new technology of Line Item Profit Analytics (LIPA) opens new doors for executives and managers to directly measure and control the profit generated in every increment of their businesses. Combined with Quantum Profit Management – the system of strategies and tactics driven by the information profit analytics reveals – companies have produced record earnings and industry-leading growth.
For the first time, it's literally possible to make money on every single activity in a business. This gives companies the opportunity to dominate their markets in ways that have never been possible.
With dozens of examples of advanced profit reports, the book illustrates how analytics are used to translate information into action that produces stellar profit gains.
This book is not a course on creating analytics – it's a course on what to do with them to get fast, significant, and sustainable results. An easy read, the book documents the best of this knowledge so that you can employ it in your quest for extraordinary profit gains...
Click here to order your copy!